At Capacity
2013 Huck Cancer Ultimate · Co-Ed Recreation
Individual Fees

Regular

$40.00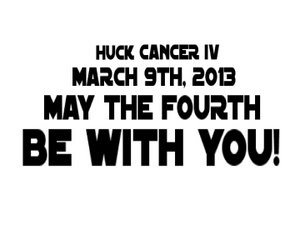 The Huck Cancer Ultimate Frisbee Tournament is a one day co-ed hat tournament and fundraiser for LIVESTRONG (Donate Here)

Saturday March 9, 2013 from 9:00 AM to 5:00 PM
Crocker Amazon fields in San Francisco [Map]
Party at 111 Minna [Map]
The Goal - Do it Again!!!
We raised over $50,000 in both 2012 and 2011 and we're gonna do it again. (Donate Here). Raise over $1000 and earn two points each time you catch the disc in the endzone!


Bonus: For the top 10 fundraisers we are giving away tickets to

Chasing

Sarasota which is screening the following afternoon at 12:30pm, Sunday the 10th, at
The New Parkway Theater in Oakland.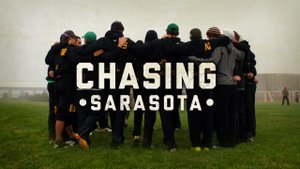 Registration
1. $40 registration fee
2. $50 minimum fundraising or personal donation


3. Help spread the word: like us on facebook, tweet about us, email your friends!
4. Party at 111 Minna. No excuses.
Need help signing up? Check out Frisbee Central for more help!
The Cause




After registration, all of the rest of the money goes to LIVESTRONG.
LIVESTRONG supports complementary care programs around the country. A great deal of their success stems from grassroots events like this. Find your favorite player, and donate.
The Really Fun After Party!
Leave your cleats at home but bring your dance shoes. Everybody is welcome - friends, players, donors, spectators, hecklers... It's free. Just buy lots of raffle tickets to support the kicking cancer cause.


Food, Drinks, Dancing and Good Times will be served.

No Cover Charge and a raffle!
111 Minna Gallery [map] 4 blocks from Montgomery BART.
6 PM - 9 PM No Cover Charge!
Food: All of our food providers are small & local. Each will serve veggie & meat options. All food items will be priced in the $5-$7 range. Come hungry!
SF Food Trucks & Caterers will feed you:
A Fork Full of Earth will serve up their award winning veggie chili & a variety of tasty desserts sure to satisfy every sweet tooth.
Littlegreencyclo Say "hell ya" if you love Banh Mi sandwiches. LGC brings fresh & delicious Vietnamese street food to the greater Bay Area.


RawDaddy's mission is bringing to everyone who eats out the most delicious & energizing fast food ever produced.
DJ Jill Pettergrew will spins tunes to get your booty shakin'.



Bring friends & start your Saturday night in a feel-good-fun-style.
About Us
Check out the old interview by LIVESTRONG in 2011
Cancer touches us all. The Huck Cancer Ultima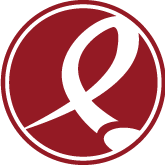 te Frisbee Tournament was born when our good friend Eric Arons was diagnosed with cancer. When friends approached Eric about doing something "formal" in his honor, he unselfishly (and very characteristically) turned the spotlight away from himself, and suggested we set up a fundraising event that would involve something fun. These simple ideas evolved into the Huck Cancer Ultimate Tournament.
We at Bay Area Disc Association consider the Huck Cancer Tournament our signature fundraising event of the year. Questions or comments? Please check out Frisbee Central first, then write us at info@huckcancer.org if you need additional help.
It's Not About the Bicyclist: A personal statement from Eric Arons
It's not about the bicyclist. Or at least it shouldn't be. I realize many people felt hurt and deceived by recent issues surrounding Lance Armstrong. I understand these strong reactions. But I continue to support the LIVESTRONG Foundation because LIVESTRONG has moved way beyond its original founder. And it has been steadfast in its mission of inspiring, supporting, and empowering cancer survivors. When my wonderful friends first organized Huck Cancer four years ago, I wanted the beneficiary to be an organization that supported people with all kinds of cancers, not just my cancer. After all, different cancers have affected each of us, in one way or another. In researching different organizations, LIVESTRONG demonstrated the most broad support with the best efficiency around. In the past few years I have met several cancer survivors and have always been impressed with how passionately LIVESTRONG has responded.* In fact, during my own repeat performances, I've received lots of comfort and support, encouraging me to LIVESTRONG.
* There are several interesting stories from different survivors worth checking out. One is by Brian Rose. It is a story of sarcastic wit, so hang onto the ride. Another on NPR touches on opinions from both sides with regard to Lance, but both still support the ongoing work of LIVESTRONG.
And finally, the LIVESTRONG organization sent us a personal letter reinforcing their original goal.
Photos
2012:
Adrian's Photos
Victor's Photos
Pete's Photos
2011:
John White's Photos
John Behrens Photos
Michael Riepe's Photos
Emily Rosenberg's Photos
2010:
Adrian's Photos
John's Photos